Rivers Edge Pet Resort
is under New Ownership!!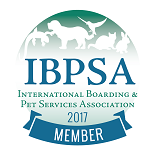 WE OFFER QUALITY CARE
AT AFFORDABLE PRICES!
ASK ABOUT OUR DISCOUNTS
SENIOR, MILITARY, POLICE, FIRE, EMS, STUDENTS & TEACHERS
813-986-1256
Riversedgepetresort@aol.com
Now Open 7 Days a Week


Rivers Edge is located on 4 fenced acres just 3 miles East of I-75.
We are a full-service canine & feline boarding facility located within ten miles of the Greater Tampa area. We offer quality accommodations and care. Every pet receives private indoor/outdoor accommodations.
We offer large paddocks and play yards – We have lots of room to run. Our little Toy boarders are separate from the big guys and have private Toy yards with artificial turf for their little feet.
Fresh air and sunshine is the Rivers Edge way!
You'll love Rivers Edge, where the experience is everything, and your furry friends happiness is our way of life. We have spacious, secure accommodations as your pet's comfort is our number one concern.
We strongly recommend bringing your pet's own food to avoid any type of G.I. stress to your furry friend.
Your food must be packaged individually portioned and labeled with your furry family members name on each bag. We can't accept large bags of food.
We are happy to include your pets treats as instructed if provided to us.
(We don't accept rawhides, greenies, or pig ears).
If you don't provide your own food, we can provide dry food at a cost of $3.00 per day.
Feel free to stop by, we would love to meet you and your special furry family member.
Our website is constantly changing, so stop back often to explore the features at Rivers Edge.
Email us at Riversedgepetresort@aol.com for more information.
Remember to check out our Facebook page and Like us for weekly specials! 
Facebook.com/riversedgepetresort 
Thanks for visiting us and we hope to meet you soon.